Side Thoughts:
Rich Swavely joins us for a casual conversation on taxes. We'll cover the good, the bad, and the ugly of recent tax reform in Washington.
(Click the featured times below to jump forward in the episode)
Here Are Just A Handful Of Things You'll Learn:
1:55 – Tax Reform: The Ugly. 
Well for starters, there's a lot of noise surrounding tax code changes. Congress passed this reform months ago, and it's still difficult to obtain solid information about it. It's also a stretch to trust the bureaucracy to "get it right." While the tax law changes could save you money, the new tax tables also require different agencies to run the numbers, and you're still going to have to pay taxes based on your new tax brackets.
9:55 – Tax Reform: The Good.
We know tax rates are historically low. They'll probably rise in the future. Therefore, if you have money sitting in a tax-deferred account (meaning you contribute to that account tax free, but that you'll have to pay the piper on any future gains), now might be a time to convert those dollars into a Roth IRA. A Roth IRA requires you to pay taxes on your contributions, but then you're allowed to keep any gains you incur tax-free. Be sure to work with an advisor if you engage in what's called a "Roth Conversion." It can be tricky to properly execute.
Other Smart Money Points: 
16:43 – Who Is Itemizing Their Tax Deductions?
11:12 – Other Positives And Pitfalls Of The New Tax Law.
3:47 – You Might Owe Money.
The Answer:
Do You Have A Smart Money Question?
Ask Matt your smart money question. Click here.
More From Matt:
The host: Matt Hausman – Contact – Resources – Call: 610-719-3003
The guest: Rich Swavely – Multistate Tax Inc. – Contact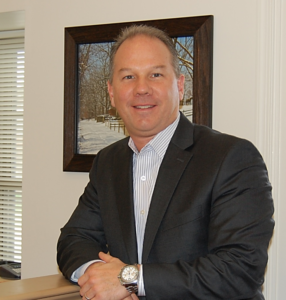 Subscribe To The "Smart Money Questions" Podcast: