Today's Smart Money Question:
We're shaking things up on the podcast. Learn about co-host Walter Storholt's home-buying experience. Discover how buying a house relates to your finances.
(Click the featured times below to jump forward in the episode)
Here Are Just A Handful Of Things You'll Learn:
1:13 –How Do You Win The Bid When Offering On A House? 
When buying a house, you place a bid on the home you want to purchase. The homeowner then picks their favorite bid. It's important to note a home doesn't always sell to the highest bidder. In fact, Matt's co-host Walter recently bought a home, and he didn't make the highest offer. Instead, he included a personal letter along with his bid, and the owner later said the letter won him over. We often speak about using your advisor to help you see your financial situation from a different angle. In Walter's situation, he was able to see the owner's sentimental side. He reasoned the letter might put him over the top. Whether real estate or personal finance, it's all about knowing the unique context of your situation.
10:01 – When Should Emotions Affect Our Decisions? 
Clearly, Walter's experience was affected by emotional thinking. After all, Walter's bid wasn't the highest on the house. It was the letter that put him over the top. Therefore, we're able to see the seller was affected emotionally in his decision-making process, and that's not necessarily a bad thing. At times, our emotions should factor into our decisions. Financial planning while rational isn't a sterile process. When we first sit down with a client, we ask about their needs, wants, and dreams for their retirement. That conversation necessitates emotional thinking. We then apply rational thinking in order to effectively execute the desires of our client. As a result, a financial plan is the result of both emotional and rational thinking. It's important you know when to apply logic and when to listen to your heart during the planning process.
20:28 – Face Reality. 
When buying the house, Walter discovered the pictures didn't accurately portray the home. In fact, the home was much prettier in person. Similarly, you need to examine the reality of your financial situation, and sometimes that takes an outside party. Walter's dad was able to add perspective throughout his home-buying process. Your advisor should work to give you a clear picture of your finances. They should help you to balance your retirement "wants" with your "needs," and when necessary, push back on any irrational thinking. Your advisor should be able to use your assets to help you develop a true budget in retirement. Work with your advisor to set proper expectations.
Other Smart Money Points: 
The Answer:
Do You Have A Smart Money Question?
Ask Matt your smart money question. Click here.
More From Matt:
The host: Matt Hausman – Contact – Resources – Call: 610-719-3003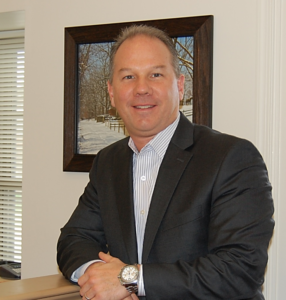 Subscribe To The "Smart Money Questions" Podcast: