Today's Smart Money Question:
Matt explains how to get the most out of your credit card purchases and apply your rewards toward traveling and other big ticket items.
(Click the featured times below to jump forward in the episode)
Here Are Just A Handful Of Things You'll Learn:
2:59- Useful Credit Card Rewards. 
Credit cards come with a number of useful rewards. We're going to reference specifically the Chase Freedom card, and if you use it to pay your bills, you can earn cash back as well as bonus rewards if you use it for going out to eat, watching movies, and several other activities. As you'll see below, you can leverage certain credit card rewards to your advantage.
3:52 – Using Your Credit Card For Home Renovations. 
If you're planning a home renovation, consider purchasing the materials using a credit card. Because of the cash back bonus, you can earn several rewards from making such a big purchase. If you're using a debit card, your cash is just sitting in the bank, and you're not leveraging your money to your benefit. Your cash flow is valuable, and credit cards give you all sorts of opportunities to get more out of your money. Of course, you have to be disciplined to pay the card off on a monthly basis, but if you start putting more on your credit card, your rewards will really start to add up.
6:07 – Using Your Credit Card For Travel. 
Let's say you like to go to the beach or take a cruise each year. Maybe you travel a lot for your job. If so, you can really start to rack up some serious airline miles. From there, you can roll those miles into a gift card and gain more buying power as a result. As an example, a Hampton Inn costs about 35,000 points on a credit card. Having rolled the points into a Hilton gift card, you could get that same room for about 12,000 points.
Other Smart Money Points: 
11:07 – Using Your Credit Card On An RV.
00:48 – A Recent Client Story.
The Answer:
Do You Have A Smart Money Question?
Ask Matt your smart money question. Click here.
More From Matt:
The host: Matt Hausman – Contact – Resources – Call: 610-719-3003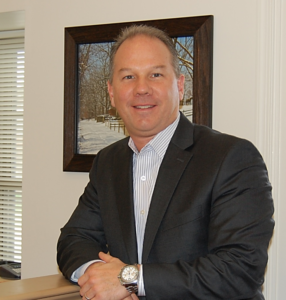 Subscribe To The "Smart Money Questions" Podcast: