Today's Smart Money Question:
This time of year, we tend to discuss the attitude of gratitude. In the spirit of the season, we want to take time to be thankful.
(Click the featured times below to jump forward in the episode)
Here Are Just A Handful Of Things You'll Learn:
00:20 – An Attitude Of Gratitude.
  Take time to be thankful for what you have. If you're in a tough situation, we want to help you find to find the silver lining.
1:22 – Lessons From A Recent Podcast.  
In a recent podcast, we heard from A. J. Jacobs and his book, Thanks A Thousand: A Gratitude Journey. In his book, Jacobs outlines his journey to personally thank everyone who worked to bring him his morning cup of coffee.
2:20 –  A Thankful Project. 
John Israel created the Mr. Thank You Project. He wrote five thank you cards out each day for a year. To back up his commitment, he pledged a thousand dollars to a charity for each missed day of thank you notes.
4:27 – Matt's Personal Journey. 
Matt heard a podcast about four years ago that fundamentally changed his attitude toward thanks. The podcast outlined the benefits of taking the time each day to express thanks. Matt began to recognize the little things in life, and his attitude toward his family, faith, and business began to shift.
8:00 – Thanks Should Transcend The Holidays.
Perhaps we should've published this podcast mid-winter or even in the summer. In reality, we should take time each day to express thanks. It should be a practice that transcends the Holiday season.
9:42 – Fired To Retire.
Matt had a client to get fired from her job. Rather than bemoaning her termination, she began thinking ahead to the prospect of an early retirement. This attitude shift changed her perspective on being let go.
The Answer:
Do You Have A Smart Money Question?
Ask Matt your smart money question. Click here.
More From Matt:
The host: Matt Hausman – Contact – Resources – Call: 610-719-3003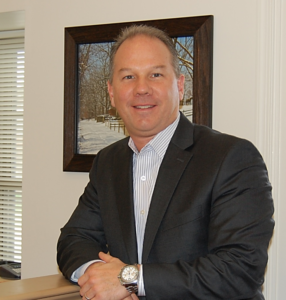 Subscribe To The "Smart Money Questions" Podcast: